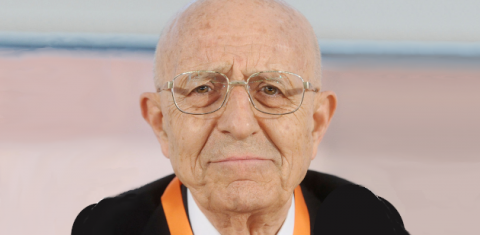 Venerdì 25 marzo 2022
Ore 11.00
Università LUMSA – Sala Pia
Via di Porta Castello 44 – Roma
L'Università LUMSA è sede del XIV Seminario annuale del Devolution Club, associazione per il dialogo costituzionale.
L'incontro è incentrato su una Lectio magistralis che il prof. Sabino Cassese, giudice emerito della Corte costituzionale, terrà su "La Costituzione inglese come modello".
L'evento comprende anche l'Assemblea ordinaria del Devolution Club.
All'incontro possono partecipare anche gli studenti dell'Università LUMSA interessati al tema sviluppato dalla lezione del prof. Cassese.
L'accesso alle strutture dell'Università LUMSA è consentito con mascherina protettiva e Green Pass rafforzato.
---
Friday, March 25, 2022
11.00 a.m.
LUMSA University - Sala Pia
Via di Porta Castello 44 - Rome
The LUMSA University hosts the XIV Annual Seminar of the Devolution Club, an association for constitutional dialogue.
Prof. Sabino Cassese, judge emeritus of the Constitutional Court, will give a  lectio magistralis on "The English Constitution as a model".
The event also includes the ordinary meeting of the Devolution Club.
Access to the LUMSA facilities will be allowed to those who wear a mask and with the "Super Green Pass".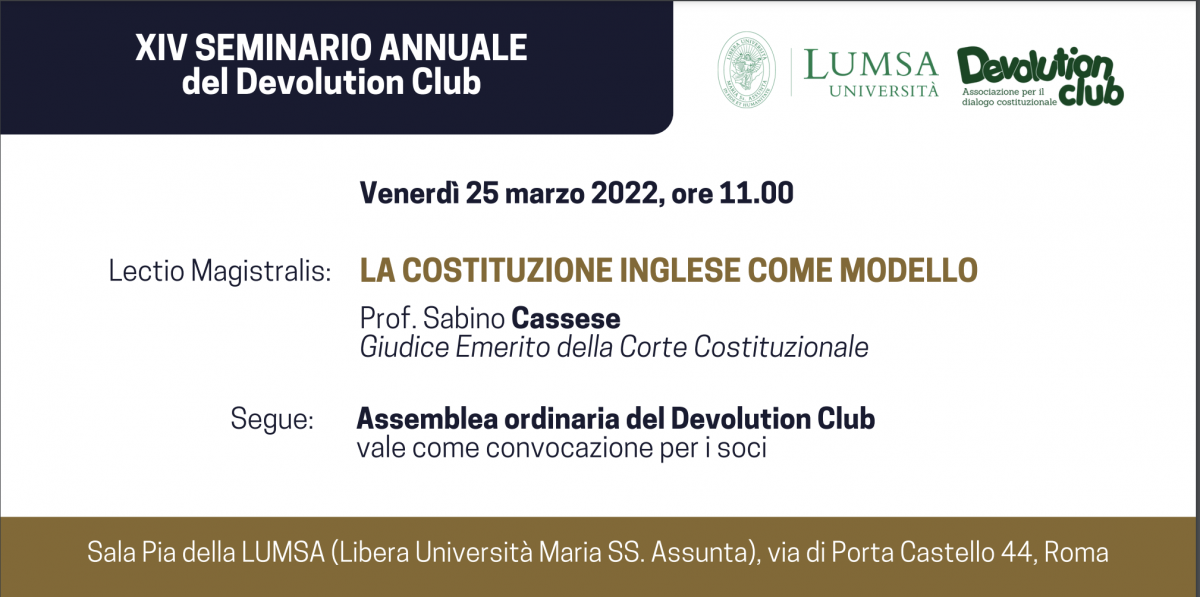 Submitted on Fri, 03/18/2022 - 16:09