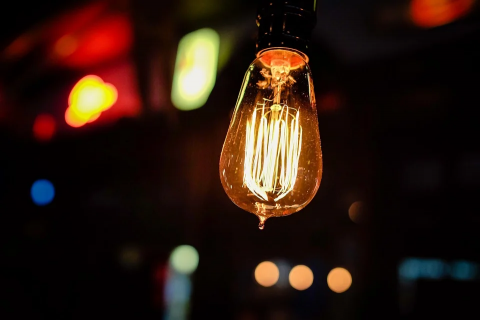 On 16 June 2021, the Taskforce on Innovation, Growth and Regulatory Reform (TIGGR) published an independent report.
Such publication follows a specific request made in February by the Prime Minister of the United Kingdom, regarding how to seek new opportunities to refresh the UK's approach to regulation, next to the Brexit.
Rt Hon Sir Iain Duncan Smith MP (Chair), Rt Hon Theresa Villiers MP and George Freeman MP involved in the discussion entrepreneurs, businesses, trade bodies, academics, think tanks and other experts, arriving at around 100 recommendations.
Those recommendations focus on the following three main areas:
1. A new UK regulatory framework based on core principles of UK common law.
2. Specific regulatory reforms in high-growth sectors that represent an opportunity to the UK.
3. Proposals on the implementation phase.
The Authors highlight that Brexit is an opportunity to set a new regulatory framework based on the common law principles, since adding regulation is easy, but removing it is more challenging.
Thus, there will not probably be again such an occasion to reshape the regulatory framework.
Moreover, it is pointed out as the present is full of numerous chances to exploit, given by the global technological innovation.
The report displays the tension behind the use of regulation – how it can stimulate innovation and creativity while at the same time represent a barrier to growth.
On this point, it is displayed a comparison between bad and reasonable regulation. The first one is described as "ineffective, expensive and difficult to implement", while the second one "vital part of the infrastructure to support growth".
Following the report's idea, UK regulation should be 1) Proportionate – crucial to boost economic competitiveness and regulatory leadership; 2) Forward-looking; 3) Outcome-focused; 4) Collaborative; 5) Experimental, and 6) Responsive.
The aim is to regulate a fast-moving world by also assessing and promoting innovation and competition, turning the UK into a standard-setter to export such a new approach.
Following the chapter on how to "Bold a new regulatory framework for the UK", the report focuses on specific sector proposals, being 1) Financial services and investment reform; 2) Replace GDPR with a new UK framework for data protection; 3) Smart energy grid of the future; 4) Net Zero technologies; 5) Future transport technologies; 6) Regulatory architecture for global UK leadership in clinical trials; 7) Digital health; 8) Agri-environmental innovation; 9) Agricultural genomics; 10) The UK as a leader in satellites; 11) Nutraceuticals and the consumer health sector, and 12) Further potential reforms.
For instance, the report states that GDPR is to be considered out of date and needs a revision to enable innovation in AI and growth sectors.
Moreover, the transport sector should be developed through place-based testbeds for agile regulation, achieving evidence and data-based regulation.
Mentioning the agri-environmental sector, it is displayed as the UK should switch from a "tick-box" compliance framework based on multiple inspections to a more integrated and risk-based approach.
The complete analysis of each sector is between p. 32 and p. 114 of the report, while from p. 118  is indicated a full list of recommendations, divided between general and specific sector proposals.
It is to be considered that the way in which the UK will shape its new regulatory framework will potentially define the real impact of Brexit. 
---
Luca Megale
is a PhD Student at LUMSA University of Rome 
and tutor of the European Master in Law and Economics - EMLE (Rome term).
Submitted on Tue, 06/22/2021 - 18:59