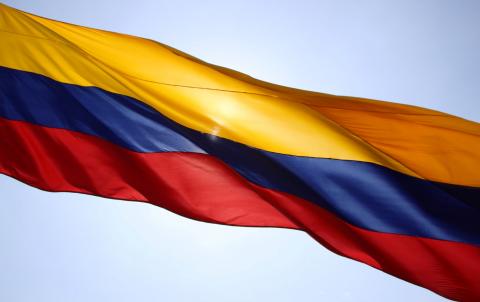 The Colombian National Planning Department (Departamento Nacional de Planeaci ón – DNO) and the Development Bank of Latin America (Banco de Desarrollo de América Latina – CAF) organized the first contest on good regulatory practices (primer concurso de Buenas Prácticas Regulatorias).
Such contest seeks to recognise, highlight and share the good practices of Colombian public entities that implement regulatory improvement tools. 
The aim is to gather successful experiences of good regulatory practices that demonstrate improvements in regulatory quality, for example, through the proper application of Regulatory Impact Assessments or any practices that facilitate the relationship between the State and citizens and businesses, for instance, through administrative simplification.
The main goals described in the contest are:
to identify good practices in implementing the Better Regulation Policy at both national and local levels.

to visualise national and local benchmarks in the implementation of Better Regulation in the country, to disseminate and promote good practices;

to consolidate DNP's leadership in supporting national and local entities to strengthen Better Regulation.
It is also described what is meant for "Good Regulatory Practices", being those practices that seek the correct application of tools, which aim to improve social welfare through more efficient and transparent regulatory processes, within the framework of the recommendations of the OECD (2012), among them:
to adhere to the principles of open government, seeking transparency and participation in the regulatory process, so that regulation is at the service of the public interest and considers the needs of those it affects.

to integrate, to the extent possible with available resources, Regulatory Impact Assessments into the design of new regulatory projects.

to systematically review the regulatory inventory, considering its costs and benefits in terms of welfare.

to promote capacity building and regulatory management performance at the national and sub-national levels.

to take into account international standards when developing regulatory measures.

to be part of international cooperation processes.
Moreover, the contest will also result in the Yearbook of Good Regulatory Practices, documenting the successful regulatory practices, with main attention to the good regulatory practices competition winners and those that deserve special mention. 
Its objective is to promote the culture of sharing and disseminating knowledge among public entities to establish and consolidate communities of practice and a Regulators' Network.
In addition, the Development Bank of Latin America -CAF will document some of the best practices in its series of case study papers.
The timetable is as follows:
10 August - Opening of the call.

10 September - Deadline for applications.

24 September / 8 October - Interviews with the finalists in each category 22 October Publication of winners.

5 November - Awards ceremony.

15 December - Publication of the Good Regulatory Practices Yearbook.
Additional information here.
---
Luca Megale
is a PhD Student at LUMSA University of Rome 
and tutor of the European Master in Law and Economics - EMLE (Rome term).
Submitted on Sun, 09/05/2021 - 20:49