The Regulatory Scrutiny Board (RSB) published today, 12nd of May 2022, its 2021 Annual Report. 
As widely known, the RSB is an independent body within the Commission that advises the College of Commissioners. It provides central quality control and support for Commission impact assessments and evaluations at the early stages of the legislative process. The Board's work on impact assessments strengthens subsequent evaluations, and vice versa. The RSB publishes a report annually that presents what the board has done to deliver on its mission. The same report reflects on current trends and practices in better regulation policy.
The 2021 report covers the sixth year of operation of the RSB, which is described as the busiest ever. Indeed, the Board managed to scrutinise 98 impact assessments and evaluations, an 81% increase from the workload of the previous year.
The table of contents is as follows:
FOREWORD BY THE CHAIR
CHAPTER 1. ACTIVITIES OF THE BOARD
   1.1. How the Board performed in 2021
   1.2. Big surge in scrutiny work
  1.3. Advice on better regulation policy and guidance
  1.4. Internal and External outreach
CHAPTER 2. IMPACT ASSESSMENTS AND EVALUATIONS: TRENDS AND CHALLENGES
   2.1 Special feature: Coherence
   2.2. Special feature: Proportionality
   2.3. Trends: impact assessments
   2.4. Trends: Evaluations
CONCLUSIONS AND RSB TEAM
   3.1. Conclusions
   3.2. RSB Team
ANNEX: IMPACT ASSESSMENTS AND EVALUATIONS 2021
   4.1. Impact assessments
   4.2. Evaluations
GLOSSARY
---
An analysis of the content will follow in the next few days.
---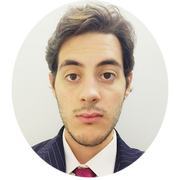 Luca Megale
is a PhD Student at LUMSA University of Rome 
and tutor of the European Master in Law and Economics - EMLE (Rome term)
Submitted on Thu, 05/12/2022 - 16:41